The Lord clearly has a sense of humor. I began writing this post at 2:27am, feeling weary, even faint. "But," God says, "you will walk, yes run, even soar, and have your strength renewed."
Really? At this hour? It hardly seems possible.
Still, if you can keep my eyes open, Lord, I'll keep my heart open and your Word open as well.
Please teach us, Father.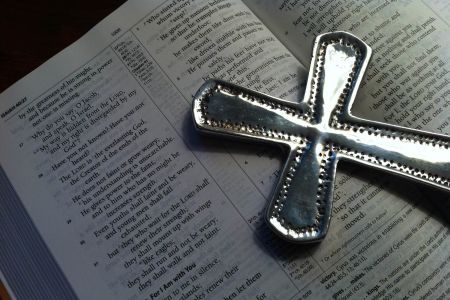 "but those who hope in the Lord
    will renew their strength.
They will soar on wings like eagles;
    they will run and not grow weary,
    they will walk and not be faint." Isaiah 40:31
One of the many people who chose Isaiah 40:31 as their favorite was Shirley, who confessed, "I have to fight against depressing moods and negative thoughts and this verse is a real encouragement to me."
Right there with you, sister. Isaiah 40:30, the verse before this one, reminds us, "Even youths grow tired and weary, and young men stumble and fall." God knows us so well. Emotionally, physically, and spiritually we all get tired, we all fall down. Even the youngest among us. Even the strongest.
That twentysomething woman in your Bible study who seems to have it all together? Hair perfect, great clothes, fresh manicure, and all the questions in her workbook neatly answered? Trust me, she has bad hair days, wrinkled clothes days, broken nail days, no answers at all days. She may not let anybody see her that way, but believe me, it happens.
Sometimes we try extra hard to look put together because inside we're falling apart. If you're there, beloved, here's the good news right from the start of this week's verse.
"…but…" Isaiah 40:31
One of my favorite words in the Bible. It signals change. It says, "The story isn't over yet." It encourages us to sit tight, to hang in there.
Remember: everything that's hard for us is easy for God.
I can't, but God can. I'm not, but God is.
"…those who hope…" Isaiah 40:31
Emily Dickinson famously wrote, "Hope is the thing with feathers / That perches in the soul." Maybe she pictured a little black-capped chickadee, the state bird of her native Massachusetts. I need more hope than that. I need twelve pounds of American Bald Eagle with seven thousand feathers. The kind of hope that has the power to lift us over the dry plains and barren deserts of our lives.
"Those who hope" is also translated those "who expect, look for" (AMP), drawing our eyes away from our troubles and in the direction of a God who is able. Rest assured, "those who trust" (CEV) and "they that wait" (ASV) won't be disappointed.
Mary, who also chose this verse, admitted, "I hate waiting." Me too. I can handle "No!" better than I can face "Wait." That's why our hope, our trust, our expectations belong here.
"…in the Lord…" Isaiah 40:31
Sometimes I put my hope in the wrong places. I look across the breakfast table at my dear husband or glance at my speaking calendar or check my bank balance. Blessings all, but not my source of hope.
People, position, possessions—none of them has the power to save us, and any of them could be gone from our lives tomorrow.
The Lord is eternity itself, and he alone offers us salvation. Like that huge bird full of hope, "He will cover you with his feathers, and under his wings you will find refuge" (Psalm 91:4).
And it gets even better. God provides salvation, security, and something else we desperately need.
"…will renew their strength…" Isaiah 40:31
Yes, please. Lots.
We all need emotional strength to weather whatever kind of tantrums life throws at us, from toddlers to teenagers to tough employers. Physical strength to tackle our long to-do lists and endless errands. Spiritual strength to stand firm in our faith when others try to tear down what we know to be true.
If we "wait for the Lord's help" (NET), he assures us we'll "find new strength" (CEV) and a real source of "power" (AMP). Not from within ourselves, but from within him. We literally "change strength" (WYC) from ours to his. Woo hoo!
With God in us and working through us, we truly can accomplish the most amazing things.
"…They will soar on wings like eagles;…" Isaiah 40:31
Too often we get our talons stuck in day-to-day worries, when God is ready to lift us above all that. Can you sense the wind of his Spirit supporting you, transporting you? Life's troubles may not disappear from view, but at least we can get things in perspective when we see them from God's vantage point, high above the hassles.
And get this: female bald eagles are bigger than males. Their bodies are about three feet long, and their wingspans can top seven feet. Seven feet, girlfriend.
Imagine being that magnificent, that fierce, that strong as you "spread [your] wings" and "mount up to the sun" (AMP).
Even staying closer to the ground and moving forward on two feet can work wonders.
"…they will run and not grow weary,…" Isaiah 40:31
Every age has its own challenges and makes its own demands on our hearts, minds, and bodies. Let's resist the urge to say, "Oh, those old people!" "Oh, those young people!" We help each other most, not by comparing or criticizing, but by pressing on together.
If we "hasten, and never grow weary of hastening" (KNOX), we'll all get where we want to go. Closer to one another. Closer to God.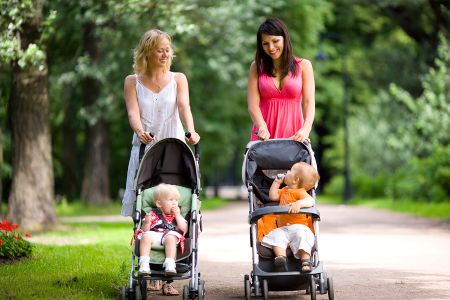 "…they will walk and not be faint." Isaiah 40:31
With God's love and grace fueling our steps, he promises that we "won't get tired" (CJB) or "become weak" (NLV). When we feel weary, it's time to get our eyes off our problems and in God's Word. To listen to something uplifting and tell the enemy of our souls to take a hike. To "march on, and never weaken on the march" (KNOX).
The sun's up now. A new day has begun. I'm ready. How about you?
"but those who hope in the Lord
    will renew their strength.
They will soar on wings like eagles;
    they will run and not grow weary,
    they will walk and not be faint." Isaiah 40:31
Now it's your turn
What might you do differently, starting this very day, to fully put your hope, your trust in the Lord? What would it take for you to soar like an eagle?
Your words might be just the encouragement someone else needs right now. Kindly add your response under Post a Comment below. Please know that I read and deeply appreciate each one.
Many apologies for this study being SO late. I've been in the U.K. for a week, and am finding hotel WiFi connections to be sketchy at best. Lord willing, I'll be able to post another study soon. Your 9th favorite verse is yet another powerful word from Isaiah, and one I can't wait to unpack!
Your sister, Liz