May is the best month for a leap across the pond. Lambs gambol along the hedgerows, and the rolling hills and glens are covered with the greenest grass you can imagine. – My Heart's in the Lowlands
Everything I love about Scotland is the Lord's handiwork. In truth, all that makes our planet a fine place to call home is His doing. This month, a gentle nudge from the prophet Isaiah calls us to remember the power and majesty of our Creator.
Because when the world gets ugly, it helps to recall God's beauty.
Do you not know? Have you not heard? The Lord is the everlasting God, the Creator of the ends of the earth. He will not grow tired or weary, and his understanding no one can fathom. Isaiah 40:28
Do you not know? Have you not heard? Isaiah 40:28
When Isaiah asks, "Don't you yet understand?" (TLB) and "Haven't you been listening?" (MSG), we shrug, then nod, somewhat embarrassed. Yes, we do know. And yes, we have heard. But we're a forgetful people.
We read the Bible, acknowledge the wisdom we find there, then put it aside and live as if everything depends on us, when absolutely everything depends on God.
That's why the prophet prods us with his words, "Surely you know the truth. Surely you have heard" (ERV).
Tell us again, Lord. Please tell us again.
The Lord is the everlasting God,… Isaiah 40:28
He is not only "God from of old" (NABRE); He is also "God who lives forever!" (ERV). His eternal nature means His loving-kindness stretches beyond the limits of time.
That painful memory trapped in your mind? God daily applies the cleansing, healing balm of His Word, tending your wound until no scar tissue remains.
That thing that weighs on your heart today? God already knows when that burden will be lifted and is even now preparing you for it and growing you through it.
That fear of the future that clouds your thoughts? God has every hour, day, week, month, and year of your life well in hand, including all those yet to come.
Rest in this beloved: "God doesn't come and go. God lasts" (MSG). He who made us will see us through.
…the Creator of the ends of the earth. Isaiah 40:28
God is the One who made everything with His own hands. He is the "Preparer" (YLT), the glorious "Creator of all you can see or imagine" (MSG). Even if we can't travel the world and see it firsthand, we know the One who shaped and formed it to His liking. "He created all the faraway places on earth" (ERV). Like Australia and Bolivia and Cambodia. And aye, like Scotland.
He will not grow tired or weary,… Isaiah 40:28
Isaiah offers still more encouragement. Unlike us, our Creator "doesn't pause to catch his breath" (MSG) or "need to rest" (EXB). He "never becomes faint" (CSB) or "worn out" (NIrV) or "fatigued" (YLT). Never.
When we stop, He keeps going. When we're exhausted, He's just getting started. He doesn't grow tired of us, weary of us, impatient with us, or disgusted with us. However long it takes to recreate us into the image of His Son, our God "shall not fail, neither shall travail" (WYC).
Not only can He do what we cannot do; He also knows what we cannot know.
… and his understanding no one can fathom. Isaiah 40:28
However hard we try to comprehend His teachings, "His wisdom cannot be measured" (CEV). However long we study His ways, "No one understands his thoughts" (GNT). We can't get our heads around this, because we can't get our heads around this. "No one will ever know how great his understanding is" (NIrV). No one.
We can search for all the facts we want on Google, but "His understanding is unsearchable" (WEB) and "inscrutable" (NASB) and "beyond human reach" (CEB).
Everything we need to know about God is revealed in His Word, yet no single book could contain all that He is and all that He knows.
What does this mean for us? God is not limited by our limitations. We are made in His image, but He is certainly not made in ours. Since "there is no limit to his understanding" (CSB), we can believe in Him fully, rest in Him safely, and trust in Him completely to the ends of the earth.
Heavenly Father, we know You made us, because Your Word says it. We know You love us, because Your Son proves it. You don't ask us to understand You, Lord. You ask us to obey You, knowing You alone make that possible through the power of the Holy Spirit. Amen and amen.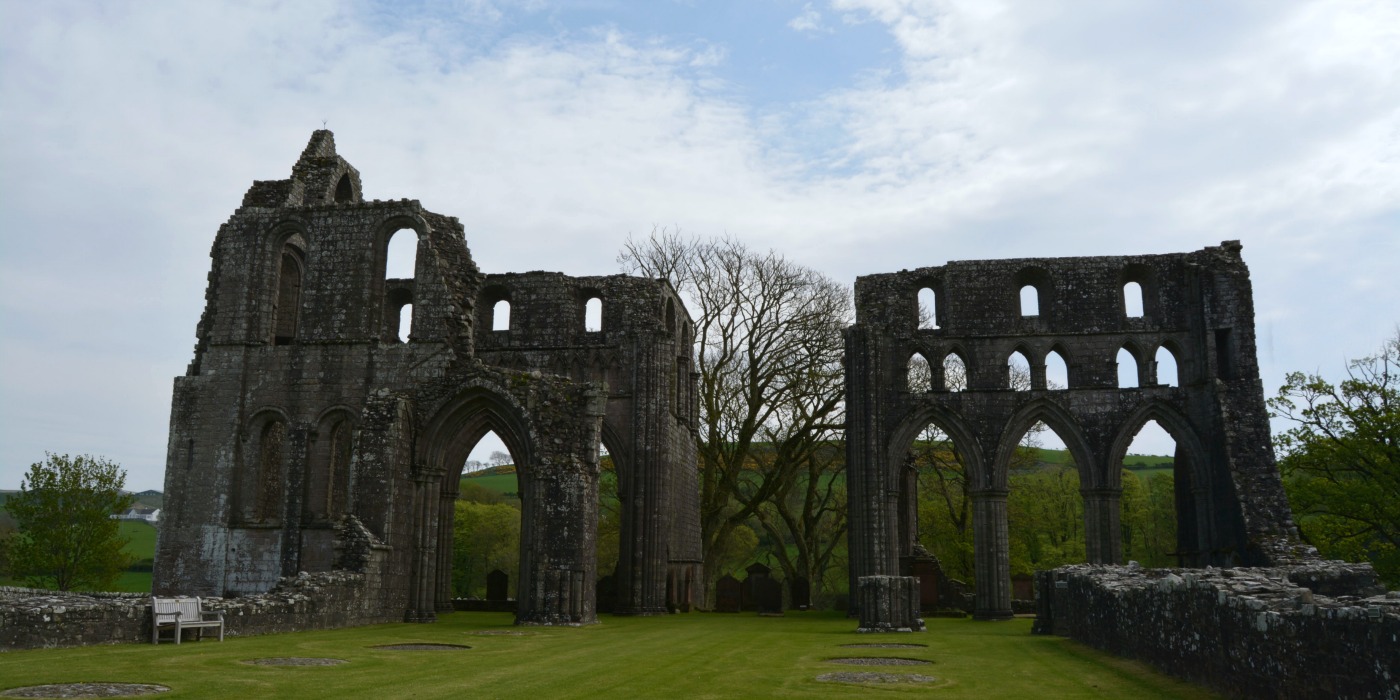 All through May, many have been reading our featured Book by Book, My Heart's in the Lowlands: Ten Days in Bonny Scotland. Now that you've visited this lovely corner of the world from the comfort of your armchair, you can travel through time with the first novel in my Lowlands of Scotland series, Thorn in My Heart, transporting the biblical story of Jacob, Leah, and Rachel to eighteenth-century Galloway.
On May 30, 5 winners among the 230 who posted comments were chosen to receive Thorn in My Heart: Denise J., Linda N., Nancy S., Jaime M., and Lauren S. Happy reading!
Until next time, dear friend, thanks for joining me on this journey called Life.
Your sister, Liz
P.S. Watch my latest Facebook LIVE as we celebrate our June book, Rise and Shine: Encouragement to Start Your Day!