February's Facebook LIVE was all about love (naturally), so I thought we'd close the month with one more look at what Christ is asking of His beloved Bride.
And now, dear lady, I am not writing you a new command but one we have had from the beginning. I ask that we love one another. 2 John 1:5
Ooh! Did John the Elder write this brief epistle to a woman? Let's find out.
And now, dear lady,… 2 John 1:5
Does this "dearest woman" (TPT) have a name? The book of 2 John begins, "To the lady chosen by God and to her children, whom I love in the truth" (2 John 1:1), so it seems she is someone in particular, and "a very special woman" (CEV) at that.
Several translations appear to include a proper name — "Kyria" (YLT) or "Cyria" (AMPC) or "Gevirah" (OJB) — but all three are simply the Greek word for "lady."
Okay. No name. Still, she's impressive, and here's why:
She is called "the chosen gentlewoman" (CEB), "the lady Elect" (DRA), and "one of God's very own" (TLB).
She is loved and respected by John the Elder, who assures her she's "held in the highest affection not only by me but by all who know the truth" (Phillips).
She is also a fine mother, "a woman of great renown, who brought up her children in the fear of God" (GNV).
Much as I love the idea of one of the Epistles being addressed to a woman, there's another possibility. John may be using "lady" as a metaphor for the church, and "children" for the members of that church. As in, "My dear congregation…" (MSG).
Sigh. Whether one woman was listening or a whole gathering of believers, we'll press on with John's vital message meant for all of us.
…I am not writing you a new command, but one we have had from the beginning. 2 John 1:5
You and I already know about this command, since earlier this month we studied the words of Jesus, when He said, "A new command I give you: Love one another" (John 13:34).
John is quick to admit this isn't "some new commandment" (VOICE) they have to follow, or a "new Law" (NLV) they must heed. Instead, he's "simply reminding" (AMP) God's children, "This is the first thing you heard, and nothing has changed" (MSG).
Truth is always worth repeating.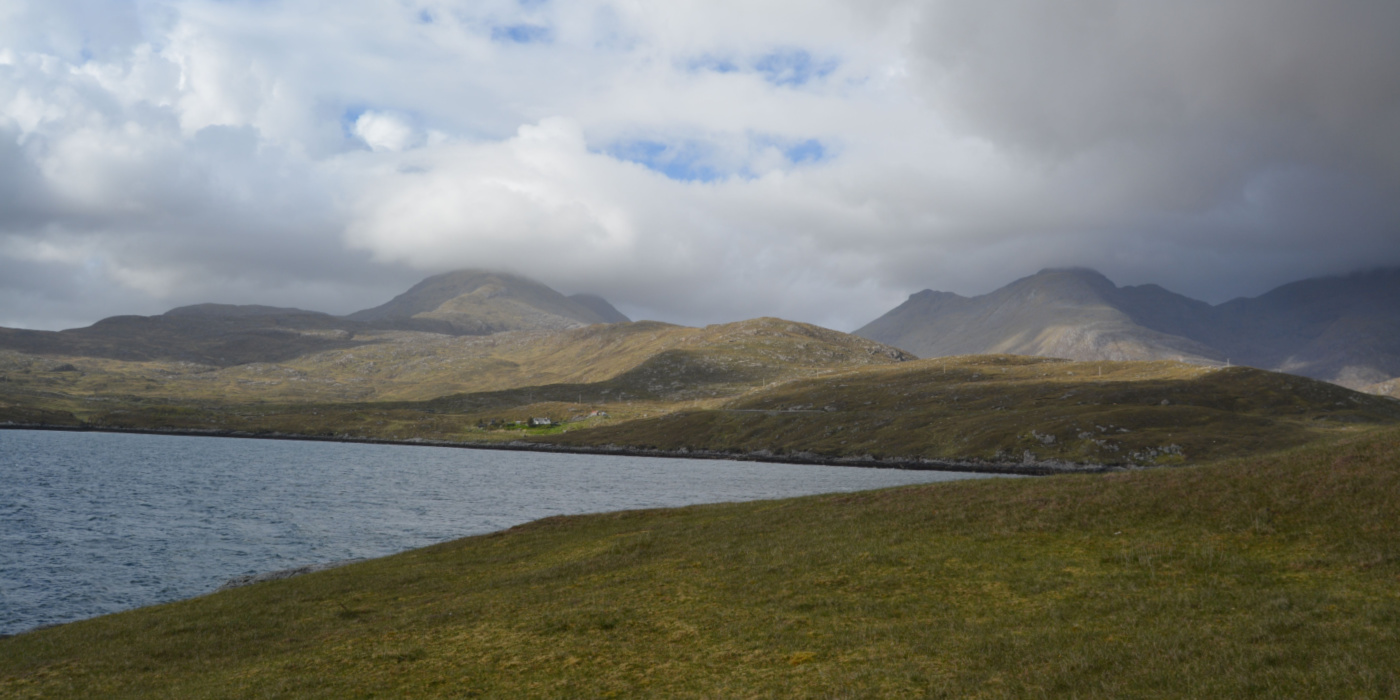 I ask… 2 John 1:5
"Ask" is a bit soft, since the Greek word means "implore, request." I'm thinking "beg" (AMPC) or "urge" (HCSB) or "beseech" (OJB) or "plead" (NKJV) better captures what John is leading up to here.
You can probably guess what the Lizzie Revised Version would be: "Heads up, people!"
…that we love one another. 2 John 1:5
There it is. Easy to say, yet hard to do, to "love and unselfishly seek the best for one another" (AMP). Putting the needs of others before our own. Showering them with genuine love and affection at every turn. Making "agape" (OJB) the driving force of our lives.
John goes on to say, "And this is love: that we walk in obedience to his commands." (2 John 1:6). So, love isn't a feeling thing; it's a doing thing. Oof. I really need to pray about this, sisters and brothers.
Lord Jesus, you ask so little of us. Just three words: love one another. You loved us first, showing us how it's done, giving us the best reason to follow Your example. Now we need Your strength to love one another with our whole hearts, depending entirely on the power of the Holy Spirit. Amen and amen.
Kristen Welch walks out the Lord's command to "love one another" by empowering impoverished women around the world through Mercy House Global. This month our giveaway includes her latest book, Made to Move Mountains: How God Uses Our Dreams and Disasters to Accomplish the Impossible, along with a beautiful matching notebook, a handmade coin purse, and a mint-and-vanilla soy candle (yum).
Leave a comment at the bottom of this post with a suggestion of how we can practically and effectively love one another. I've already chosen our winner (congrats, Jane H.!), but would still welcome your thoughts.
Coming Soon
On March 4 we had another fun visit on Facebook LIVE First Wednesday, as together we unwrapped Ezekiel 36:26, "I will give you a new heart and put a new spirit in you; I will remove from you your heart of stone and give you a heart of flesh." How I love opening God's Word with you each month.
It's also pure joy to encourage you in person. Take a look at my calendar to see where I'll be speaking in the weeks and months ahead. It would be grand to see you.
And if you're curious where these photos were taken, three summers ago I visited the enchanting island of Lewis and Harris in the Outer Hebrides, doing research for my next Scottish historical novel. Not yet, but soon, beloved.